Hello beautiful souls. So much has changed in the last few weeks, including most of my gigs being cancelled. So its time to be creative! More time at home means more music, and you know how much music I can make when I'm not on the road. I'm so excited to begin this new chapter of hunkering down in the studio and making tons of music and art to share with everyone.

Joining this subscription allows me the freedom to focus on creating new works and finding new avenues for creativity.

One of the things I'll be offering in the subscription is a video chat / music sharing / life connect a few times a month called Bluetech's Holotropic Happy Hour. This will be your chance to ask me questions, hear what I've been listening to, get a glimpse of work in progress and share in the energy of what inspires me. Im a total geek about music, and it makes me super happy to share music which moves me and introduce other people to new artists. Im looking forward to hanging out and having a space to kick back and soak in the good vibes with you all.

I'll be offering exclusive content and music for subscribers, as well as first dibs on limited edition merch items (short run art prints, test presses, hand drawn postcards, limited edition shirts and other printables and more).

I believe that now more than ever its time to think outside the box and create new opportunities for expression and connection. Your support is the safety net that gives me the freedom to fly in the studio and manifest dreams in tangible audio forms.
Here's what you get:
All the new music I make

streaming instantly on your mobile device via the free Bandcamp app, and also available as a high-quality download.*

Access to subscriber-exclusive messages:

These back-catalog releases:
A 25% discount on all my merchandise.
The satisfaction of knowing you're supporting me in a sustainable way.
You're a subscriber
Thank you!
* Downloads are DRM-free and available in MP3, FLAC and
more
.
Bluetech
Palm Springs, California
Latest Release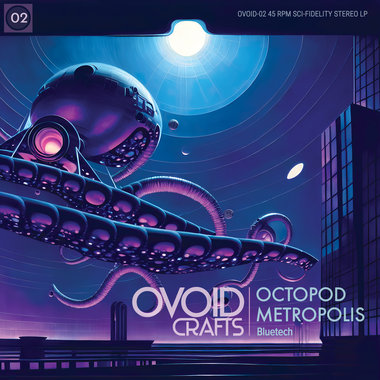 Octopod Metropolis